[ SERVICES ]
---
Furniture & Decor
---
AR Studios strives to ensure clear-cut, mosaic and stupendous design to our clients where they can materialise their dreams into reality. Moving into a new home can be one of life's greatest joys, but it can also be a time of uncertainty, especially when it comes to furnishings. How can you best furnish your space while expressing your personal style? Do it well and you'll have a comfortable, happy home. Do it poorly and you'll end up with a mélange of furniture, fabrics and colors that never come together to form an appealing whole. With a little planning and by following the same steps that professional interior designers use, you have a much better chance of success.
We at AR studios recognises the importance to match the size of the furniture to the size of the room.While, a deep sectional sofa can easily overwhelm a small space, and slim chairs can get lost in a sprawling loft. Before you start designing, measure the length and width of each room you want to furnish.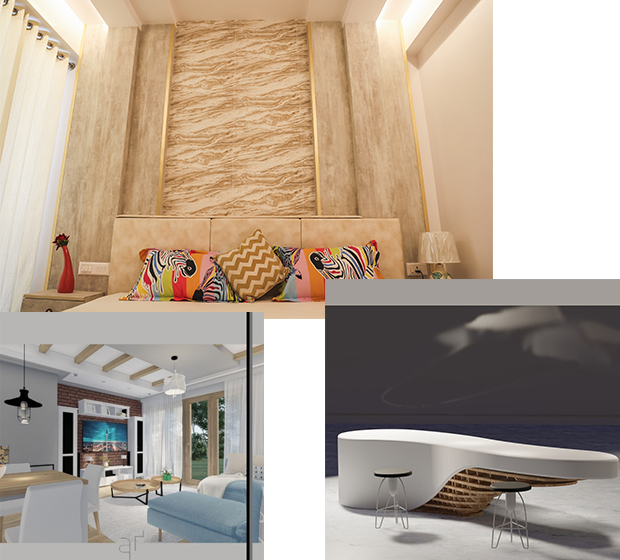 As well as the ceiling height and elements that might get in the way - stairs, columns, radiators and other obstacles. Our expert team at AR studios, having handled a multitude of projects across a wide spectrum helps ensure maximum satisfaction to all our clients needs.